Find the location of an experienced Gynecomastia Surgeon near you!
We welcome patient inquiries and strive to respond to all requests for information about surgical procedures as soon as possible. If you have a question regarding any of our surgical procedures, we invite you to contact us.
Click on a location below to contact any of our surgeons directly.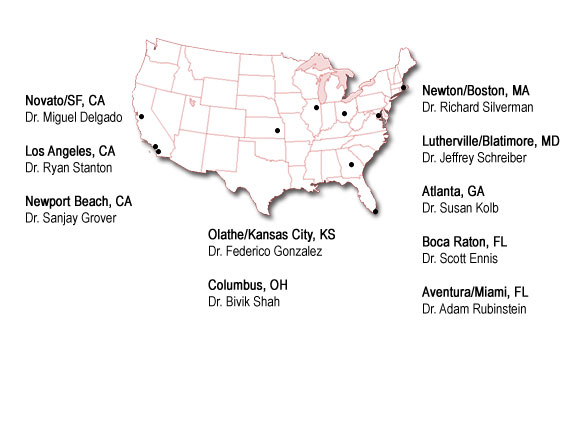 For your convenience, we have experienced Gynecomastia Surgeons located in:
Los Angeles, California - Dr. Stanton
Olathe/Kansas City, Kansas - Dr. Gonzalez
Newport Beach, California - Dr. Grover
Newton/Boston, Massachusetts - Dr. Silverman
Lutherville/Baltimore, Maryland - Dr. Schreiber
Aventura/Miami, Florida - Dr. Rubinstein
Novato/San Francisco, California - Dr. Delgado
Boca Raton, Florida - Dr. Ennis
Click here to contact us via e-mail: info@gynecomastia.com

Ask your questions by submitting an online inquiry to: Ask the Doctor